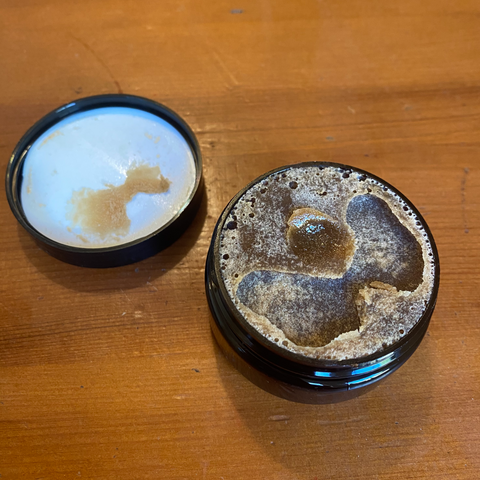 Turkish Honey Paste ( Tantric Support )
Sorry, this product is sold out!
 Unfortunately this product is sold out currently
We are waiting to see if it will be possible to obtain more. 
Thank you - Kotuku Elixirs 
Turkish Honey Pastes are traditional tonic herbal mixtures. Using Raw Honey and Royal Jelly as a foundation to alchemize a complex formula of sexual health supporting substances and herbs.
 These formulas are true Tantric tonics – It rapidly brings about a sense of alertness, physical and mental vigor, and a deep sense of potency. In men, spontaneous, lasting erections have been noted by several users. However, these mixtures are VERY POWERFUL and only small amounts should be taken until one discovers the optimum dosage necessary for personal benefit. Suitable for both men and women, these are more than simple sexual tonics, they appears to rejuvenate one's entire physical and mental structure.
A single dose of this potent mixtures is enough to vitalize the body, balance and refresh the mind, and energize the vital organs. Taken regularly, a lasting sense of increased energy can be developed, especially when this energy is circulated and condensed, rather than wasted.
This formula can create opportunities for renewed vigor and enhanced sense of life force. It is exceptional paired with Kotuku Elixirs Replenish Elixir, which as a Yin Jing and Nervous System Tonic supports a positive attitude and sense of balanced vitality
Ingredients in Turkish Honey Paste:  Honey, mulberry syrup, glucose, pollen, epimedium, oat extract, cordyceps, ginger, galangal, cinnamon, lepidium meyenii, American ginseng, nettle extract, Siberian ginseng, ginkgo biloba, pumpkin extract, caltrop extract, vanilla, royal jelly.
Dosage and Instructions: Mix well before use. 1/4 – 1 teaspoon per day. Can be taken twice per day (morning and night) but only after thorough experimentation to determine optimal personal dosage. Full effects do not manifest for at least 40 minutes. Note: Both of these formulas are powerful! Start with 1/4 to 1/2 teaspoon, and wait at least 45 minutes before taking more. If you suffer from hypertension, discuss the use of this product with your doctor, and keep dosage small at first.
Each bottle contains 60ml (2 ounces) of hebal honey.

Keep in mind that individual effects may vary.